The Prime Minister – Boris Johnson – visited Cornwall's West Carclaze Garden Village this afternoon, observing the progress being made to deliver the country's preeminent sustainable garden village project – delivering 1,500 homes for local people at attainable price points.
The Garden Village, located adjacent to the Eden Project to the north of St Austell, is the brainchild of Eco Bos – the joint venture company between Imerys and majority shareholder Orascom Development Holding has a mission to develop sustainable communities in the UK.
The Prime Minister's visit took place as Cornwall finalises preparations to welcome world leaders to the G7 summit later this week with climate change being a key focus.
The Village is set in 500 acres of stunning Cornish countryside, two-thirds of which is dedicated to green, community spaces.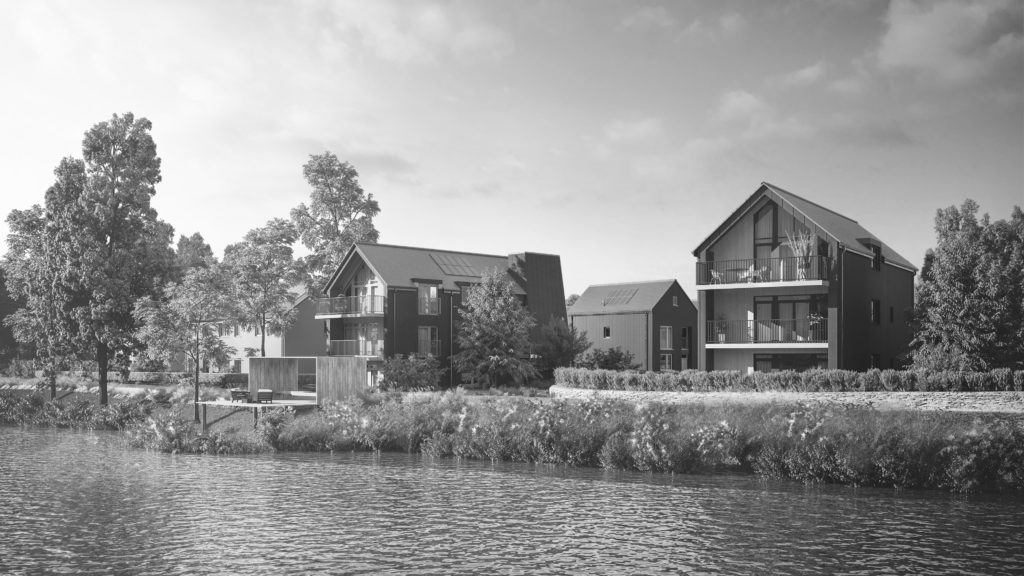 The first homes will be ready to move into this Summer, and the first phase of the project will be completed by 2024.
During the tour, the Prime Minister was shown the ongoing development's rapid progress which will adhere to the highest sustainability standards – all in alignment with the UK government's 'Build Back Better' scheme.
The Prime Minister, Boris Johnson said, "This fantastic project at West Carclaze Garden Village will not only be carbon-neutral but carbon-positive.
It's a model for Cornwall and the country as we build back better and greener."
In line with the Prime Minister's mission, the Garden Village will be net carbon-zero by 2050, and carbon-positive from then on.
The two solar farms currently on-site produce enough clean electricity equivalent to 1,136 of the highly energy efficient homes being delivered, homes which themselves save up to 94% carbon emissions.
Properties will also have an EPC-A rating, something less than 0.2% of homes in England achieve and the 210-pupil school, which is due to open in September 2022 will become the first net carbon zero school in the UK.
Upon completion, West Carclaze Garden Village will include 1,500 homes, a nursery and primary school, a village square and community hub, a marketplace, leisure quarter, 2 solar farms, a wetland nature reserve, 350 acre country park, 12 miles of nature trails for walking and biking, 5 lakes, and multiple parks, in addition to community allotments, orchards and vegetable patches.
At least a third of homes built at West Carclaze Garden Village will be affordable residences to meet the growing demand for accessible homes in the county, incorporating self-build and custom build housing, all providing first time buyers easier access to beautiful, quality properties with breath-taking views.
Maher Maksoud, Chief Executive Officer at Eco-Bos said:
"We are thrilled to have welcomed the Prime Minister to witness our progress at West Carclaze Garden Village – our new, affordable, sustainable and inclusive community in the heart of the Cornish countryside."
"West Carclaze Garden Village is setting new standards for sustainable living without compromising great design – our aim is to become the model for new, sustainable community developments across the UK."
Dorian Beresford, Chief Development Officer at Eco-Bos added:
"We are delighted to have shown the Prime Minister our vision for healthy, affordable and sustainable living – an issue upon which the Prime Minister is particularly focused as the UK positions itself as a world leader to tackle the climate emergency."
"The need for sustainable communities has never been greater and West Carclaze Garden Village is as an exemplary model for the government's 'Build Back Better' promise."