Widely considered the UK's number one landlord and property investment exhibition, the National Landlord Investment Show connects thousands of landlords, investors & property professionals and is a beacon for anyone with an interest in managing or investing in property.
Started in 2013 the show has grown exponentially year-on-year to meet the nation's appetite for property investment, having delivered no less than 73 live exhibitions at key locations across the UK since.
On 5th July the show returns to Old Billingsgate, in the heart of the City for what stands to be a summer spectacular National Landlord Investment Show.
Co-founder Tracey Hanbury commented:
"We are absolutely delighted to be returning to Old Billingsgate after the huge success of this year's March London show.
We have over 100 exhibitors from all compass points of the property and investment sector, plus 50+ expert speakers offering excellent advice and 4 brilliant panel sessions.
Our July event marks our 74th live show so we really know our audience. As always, access to all of this is free, you just need to register via our website.
Although I'd be quick as the tickets are going like hotcakes".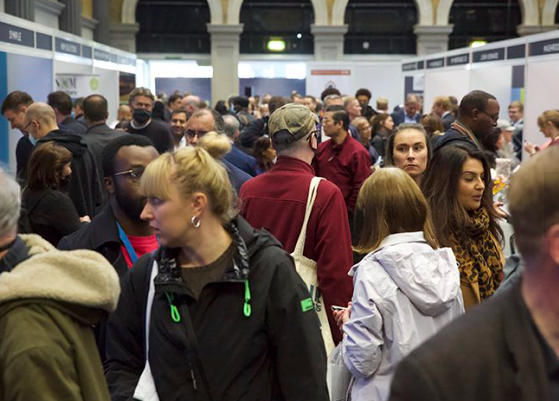 The National Landlord Investment Show has everything you could conceivably need as a buy-to-let landlord or potential property investor, offering Legal Advice, Finance Suppliers, Investment Opportunities, Tax Experts, Property Management, Education & Mentoring, Latest Proptech, Furnishings / Decor and myriad other helpful services, all under one roof.
Tracey continued:
"Our live show locations are carefully selected to ensure attendees and exhibitors get the most from each event.
Old Billingsgate is a stunning venue which spans two floors. Spacious, impressive and easy to navigate, moving our London events here in 2021 took the exhibition experience to another level and cemented our position as the UK's Number One landlord and property investment exhibition.
In November 2018 we also added the National LIS Awards to our portfolio – a prestigious and hugely successful event at the Grosvenor House Hotel in London which is returning on 17th November 2022.
To keep you informed we publish Landlord Investor (LI) Magazine, deliver a news portal called Property Notify and we sponsor a podcast series called "talkPROPERTY with Ian Collins (as heard on LBC, talkRADIO, TalkSPORT and now hosts on TalkTV)".
All of our events and media are 100% dedicated to the UK buy-to-let community and are free to access."
Chris Bailey (Group Director of Less Tax for Landlords – Co-Sponsor):
"Less Tax 4 Landlords is all about helping landlords build, run and grow professional property businesses, so what better place to come and meet landlords and property investors face to face than at the National Landlord Investment Show.
The show itself is a hive of activity, from exhibition stands, seminars, and of course the big morning panel debate which always gets lively!
In our 6th consecutive year as show sponsors, we're proud to be part of this event that not only adds immense value to the landlord community but to the industry as a whole."
Andrew Neil returns to Chair Morning Panel Debate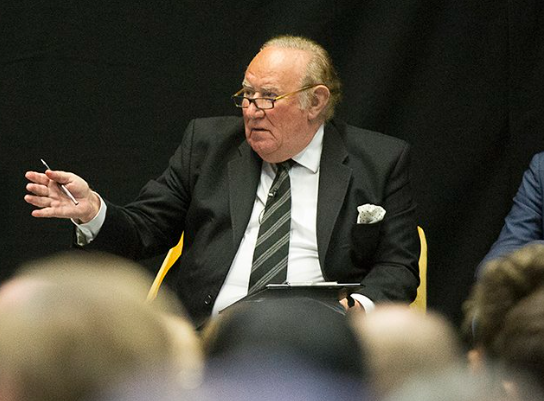 Another huge draw at the National Landlord Investment Show are the panel sessions.
Featuring a quorum of experts from property, investment, media and government the lively debates offer real insight into the UK property sector from those on the inside.
The 5th July show is no exception, and the panel sessions kick-off at 10:15 with "Pain FREE Property Journey – How to simplify and streamline your property portfolio" chaired by Journalist, Broadcaster and Landlord Investment Show regular Andrew Neil, along with Chris Bailey (Co-Founder, Less Tax 4 Landlords), Catherine Westerling (Head of UK Residential Lettings Hamptons) Sarah Davidson (Business and Money Editor The I Paper) and Paul Shamplina (Landlord Action and as seen on Channel 5 – Nightmare Tenant Slum Landlord).
The late-morning session at 11:45 is the UK's Largest HMO Panel Debate "Avoiding the pitfalls and making it work" with host Elizabeth Warburton and guests Peter Licourinos (HMO Expert), Kam Dovedi (Premier Property), Mish Liyanage (Mistoria Group) and Mykia Angus (Environmental Health Expert).
Reece Mennie (CEO of HJ Collection – Co-Sponsor):
"After a great show at a new location for us last month in Birmingham we are once again looking forward to exhibiting at July's show in London and meeting with more property enthusiasts and entrepreneurs, presenting our services and showing some of the best ways to get involved in property investment in 2022!".
The final panel session of the day is being delivered by the National Residential Landlord Association "Will landlords be reformed out of the sector" hosted by Ben Beaddle (CEO of the NRLA), the panel includes Paul Shamplina (Landlord Action), Vanessa Warwick (Property Tribes) and Sue Coulson (Capital Letters).
Peter Williams (CEO of Propp – Co-Sponsor) concludes:
"Before we launched Propp.io, there was nowhere investors could go to compare specialist finance online and be sure they were getting the best deal for auction/bridging, commercial, buy-to-let or development finance.
The National Landlord Show is a fantastic opportunity to meet these landlords and demonstrate how our comparison site can lift the lid on these previously hidden costs and terms."
Property Elevator LIVE!
The only TV show that gives budding property developers the chance to partner with a seasoned professional also returns to join our 5th July Show.
The Property Elevator Angels, John Howard, Ranjan Bhattacharya, Helen Chorley, Paul Mahoney and Nicholas Wallwork will be considering pitches from aspiring property entrepreneurs live on the day between 13:15 and 14:45.
Audience places are free, but limited, so if you've not already registered to attend we advise you do so via the Landlord Investment Show website ASAP.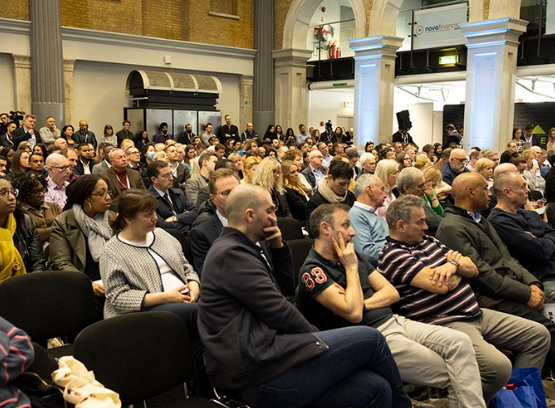 Reserve your free tickets now
With a growing audience hungry for the advice and services our shows offer, the future is bright for the National Landlord Investment Show.
Whether you're thinking of attending, becoming an exhibitor, sponsor or expert speaker the National Landlord Investment Show would love to meet you.
You can find out more and book your free show tickets at www.landlordinvestmentshow.co.uk