Movebubble today launched an all-new video Walkthrough feature that enables renters to have 1,000 viewings in their pocket!
In the last year alone, demand for video walkthroughs has surged, with Movebubble seeing a spike of over 1000% in requests for video based property viewings. Movebubble, with their unique data insights from their chat functionality. has commented that Covid-19 has only accelerated this fast growing trend further..
This new innovation gives renters a real view of the home, like nothing else. Movebubble has learnt that renters want to know what the apartment looks like now, not what it looked like months or years ago. Unlike other 3D mapping tools, you get a real sense of what the apartment looks and feels like in its current state.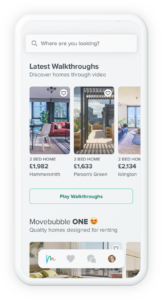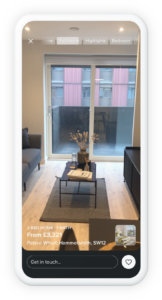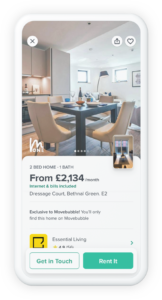 For Letting Agents & Build-to-Rent operators it's an easy way to create fresh, unfiltered videos of properties, that are broadcast to Movebubble's audience of over 750,000 renters instantly. Partners are able to directly create video-first listings as of today via their Movebubble app at no additional cost.
This is only possible due to the nature of the Movebubble platform and smartphone technology. Movebubble works similar to Uber, where there is a consumer facing app and a partner app for Letting Agents & Build-to-Rent operators.
Unlike other providers, Movebubble have created a very slick step-by-step process for the video creation similar to mobile-first platforms such as Tiktok or Instagram. Its features even enable partners to add music to bring life and personality to the videos. Movebubble has carried out extensive research with their renter audience to understand the types of content renters will be most engaged with, and ultimately trust to help them make a decision on their new home.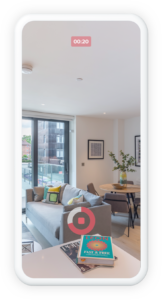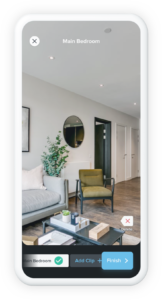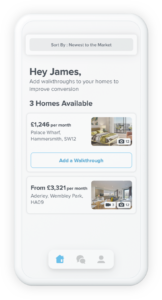 Movebubble is having to limit new partners due to overwhelming demand from their current partners for the product. During testing they were being sent vast numbers of requests to gain access to the exclusive new feature but have had to initially limit it to a select few.
"I absolutely love the walkthrough videos on Movebubble, especially with the pandemic going on in the world right now, I can still do deals from my home office so it's a 10/10 for me" – Gabriel, Kings Lettings.
"I love the walkthroughs, it really brings the the Build-to-Rent apartments alive and you feel like you are there…renters will not need to view again" – Bobby, Savills
Movebubble CEO, Aidan Rushby says "I am super excited to bring this innovation to the market, it's something we have been aware of for a while and think that it's really going to change the way everyone works and does business. We are all about the Renters here at Movebubble and are thrilled to be able to make it easier than ever for renters to find a home. We're also super excited to see our partners embracing this new technology and getting creative with their videos!".